Online shopping discount promoter Click Frenzy is having their Mid-Year discounting bonanza today at 7pm EDST 17th May. Click frenzy initially was a relabeled clone of America's Cyber Monday but over the last few years has flourished in Australian market and even evolved to include end of year financial sales.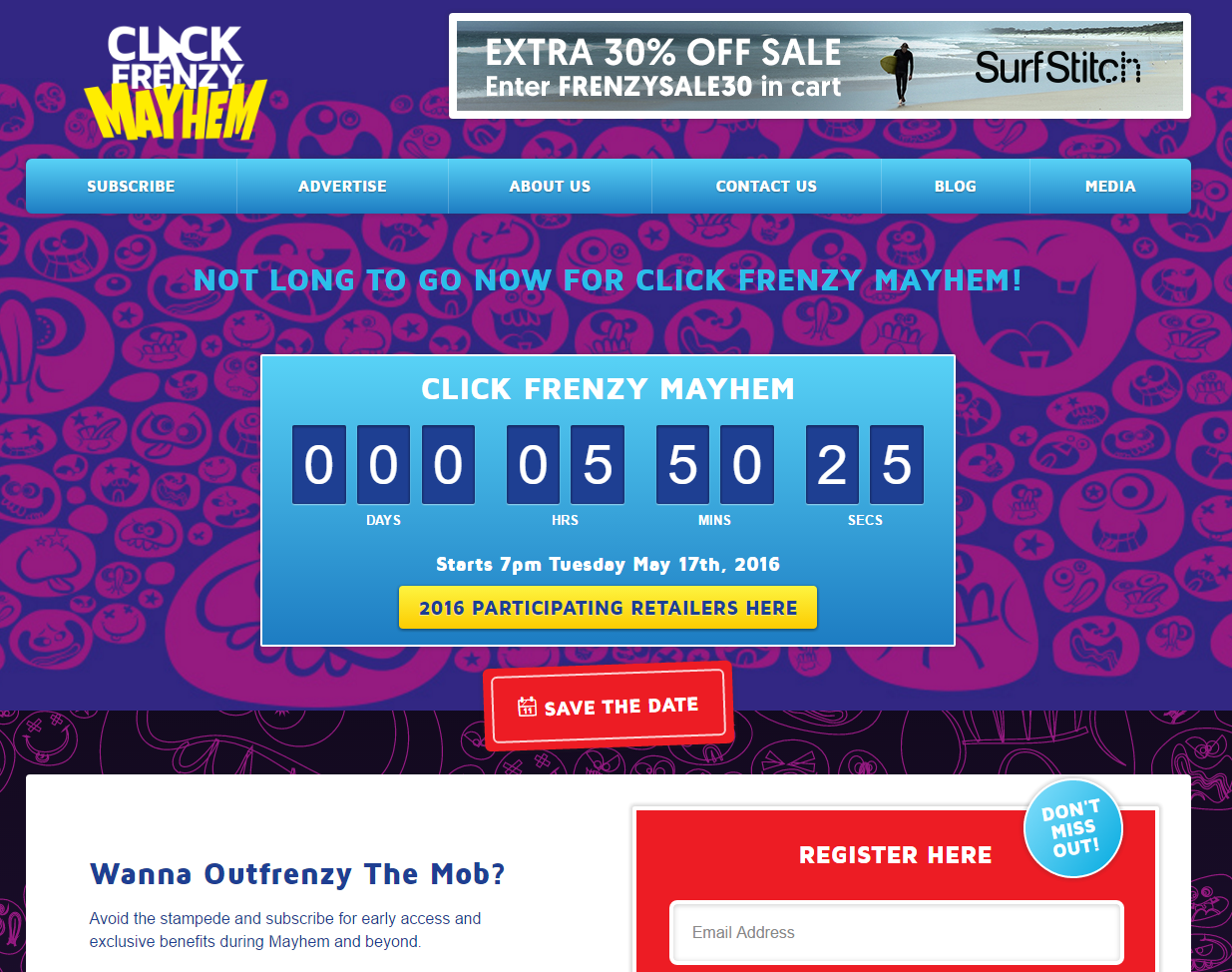 For those Australians that don't know, Cyber Monday is the Monday following the "black Friday" sales that focuses its attention on online sales instead of the typical white goods. Click frenzy is an online only ecommerce event started in 2012 and has hundreds of retailers on board, 210 to be exact. Retail giants like Kathmandu, Optus, Hp, Peteralexander, Lorna Jane and Microsoft have all signed up to take part in the sales.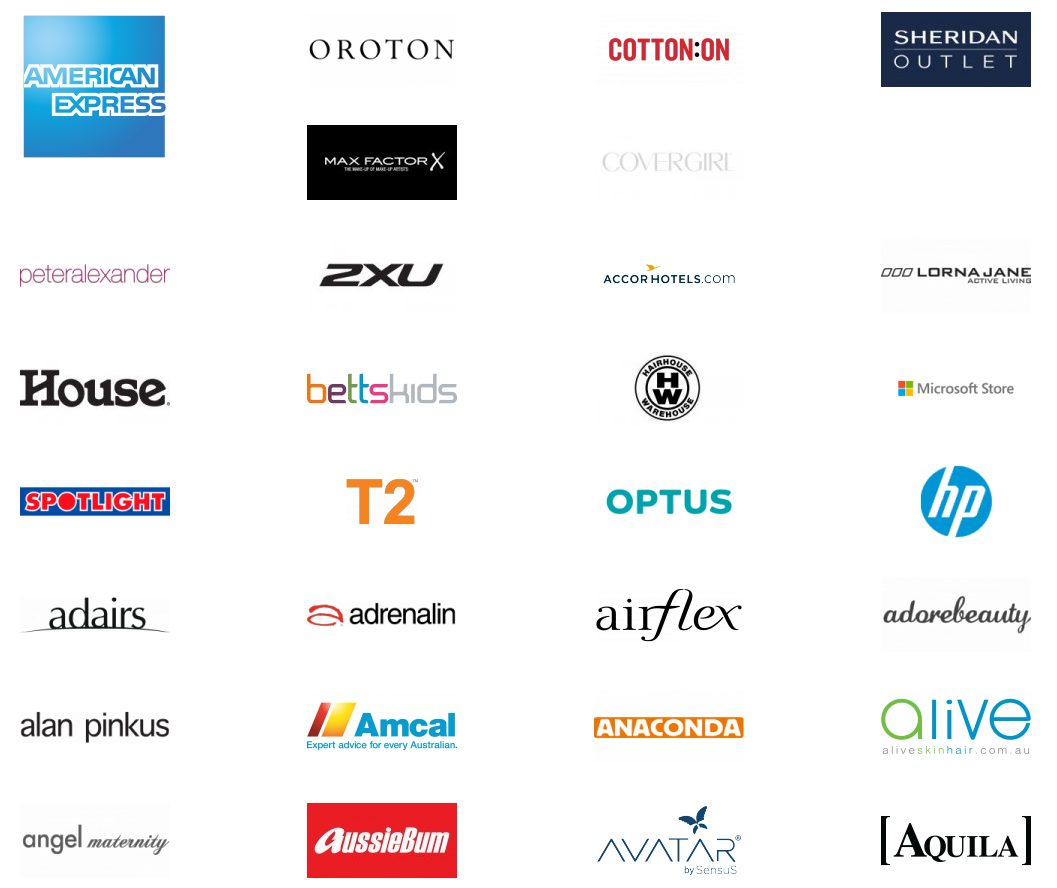 These are just some of the brands slashing their prices for this midyear crazed-fest.
The site www.clickfrenzy.com.au acts as a sort of "Google" for heavily discounted items allowing users to search through brands and discounted items to find the best deals. Once a product is selected you will be directly to the company's ecommerce store to purchase the product of them.
It's alright if you visit their site and have no idea what's going on, don't worry no one does. Click frenzy like to air on the side of mystery to build suspense around the sales. So you will just have to register and wait until the last number ticks to a zero to start feverously clicking on as many discounted bargains as you can. The sale will run through the night for a full 24 hours with the sales trickled out over the whole duration to avoid a repeat of what happened in 2012.
What does this mean for retail businesses?
Well last year Click frenzy last year drew in over 2 million people putting and estimated $200 million into the industry. So the answer is huge amounts of brand exposure and a multitude of new/returning customers. There is a catch to this pot of gold at the end of the rainbow for retailers. You have to have an online store and it has to be mobile friendly. Over 20% of all the sales made in 2015 through Click frenzy where from a mobile device.
Click frenzy gets the shopper to your site but you have to convert them on the sell. This is where your sites design and usability should really start to work in your favour.
This event is a huge success so whether you are looking to buy or looking to sell, take part in this event. Be one of the masses, get online and get yourself a good deal.