Ecommerce experts specialising in development, optimisation and innovation.
Ecommerce experts specialising in development, optimisation and innovation.
Neocreative is a specialist ecommerce design and development agency.
We are completely focussed on making your job easier with a
solution that's right for you and your business.
We know that one size does not fit all. That's why every ecommerce solution we build is informed by comprehensive research of both your business and your online competitors. We start out by homing in on what you want and what you need to be successful in your market. Only once we have the full picture do we construct an ecommerce solution to meet your needs.
Magento 2.0 is here! Let's talk and begin the journey.
We create custom content
sites using WordPress.
Brand strategy is integral
to your company.
We have the design skills no
matter what you need.
Custom development and
integrations are our cup of tea.
We provide hosting to suit your
company's specific requirements.
Our managed services range from
support to application management.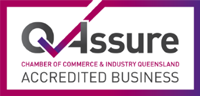 WE CREATE CUSTOM SOLUTIONS FOR QUALITY CLIENTS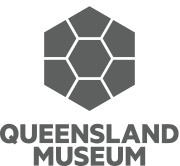 WHAT OUR CLIENTS SAY...
The team at Neocreative had fantastic communication throughout the process and delivered the job quicker than originally estimated. I would definitely recommend Neocreative.
Amy Hill
General Manager - Appointuit
The staff at Neocreative are friendly and really care about our business. I regard them as the best Magento mechanics in Australia.
Gary Cowley
Managing Director - Luggage Direct
Neocreative is the best web design and email service provider that I have ever used. I highly recommend their services to anyone who wants to get their business online.
Mark Ceccato
Administration Officer - Paint-n-Colour
Neocreative has an exceptional team that delivered professional and honest service well and beyond my expectations. Their communication was excellent and my web design is stunning. I highly recommend this company.
Angela Costi
Owner - Fertile Horizons
The team at Neo helped me get my ecommerce website built and launched to market. They continue to provide me support and always complete work in a timely professional manner. Highly recommend them to anyone seeking IT and Website support.
Sally Major
Owner - Covertact