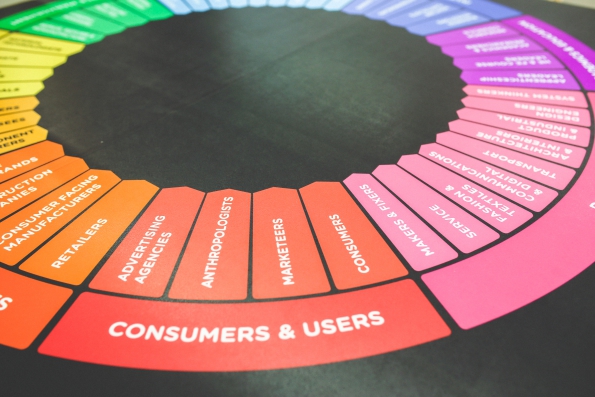 The retail industry is a super competitive and continues to expand at an unprecedented pace with little signs of slowing. With success in the industry gravitating around capturing customers with growing expectations and a shrinking tolerance. It's ultimately the companies that apprehend every opportunity with careful planning and lean manufacturing that will rise to the top of the retail leader board.
Omnichannel retail is the strategy of consistently conveying a relevant experience of your brand across multiple customer touch points; linking the customers buying experience through desktop, mobile, social media, kiosk, console and in-store interactions. Omnichannel retail aims to replicate the experience that a customer might have in-store, online and vice versa.
The road to being a true omnichannel business is a long and winding one. The many companies that have started down this road did so years ago but it is still worth venturing into this omnichannel world as it could pay dividends in the long run even if you happen to be late to party. Companies like Apple have seamlessly merged their offline and online interactions to create an overall branded experience are now reaping the benefits of their omnichannel business model. The tangible rewards from being omnichannel are there. According to a study by Forbes magazine,
shoppers that engage with an omnichannel company shop more frequently and spend 3.5 times more than regular shoppers.
According to a report conducted by LNP Consulting, customers equally value price and customer service when they are looking to buy from a business. This mean retailers that create a universal experience when selling a product across channels are more likely to attract new and return customers.

The three pillars to success to adopting Omni-channel are:
Stay consistent
Be relevant
Understand your customer
Stay consistent: When a customer sees a promotion on your online store that same promotion should be seen in-store. Keeping the same theme across multiple touch points keeps your brand's image intact.
Be relevant: Each touch point might have the same theme and consistent brand image but how the customer interacts with it will be different. The key is to tailor each touch point with the industry standards and conventions. Your online store on a mobile device will have a different interaction compared to desktop and the kiosk will service different needs again.
Understand your customer: Research, ask questions and more research. Taking your business omnichannel is not easy so you'll want to have a solid foundation on what your customers wish to see across all of your channels.
Retailers, it's time that you conducted yourself differently.
The biggest threat facing the retail industry at the moment is retailers thinking that they don't need to evolve and change.
I don't want to bring up the worn out cases of Blockbuster or Nokia, but where are they now?
Customers are the lifeblood of retail and meeting their expectations and time constraints is a requirement of staying relevant and growing in the right direction. Companies that don't adopt the omnichannel model will have an uncertain future.