It's a common misconception that if you write product descriptions that describe your product you will get sales in return. You don't want to describe your product. You want to sell it.
The two product descriptions listed below are two different companies selling the same product. They are essentially saying the same thing but one company has placed a little more effort into making the description appeal to the customer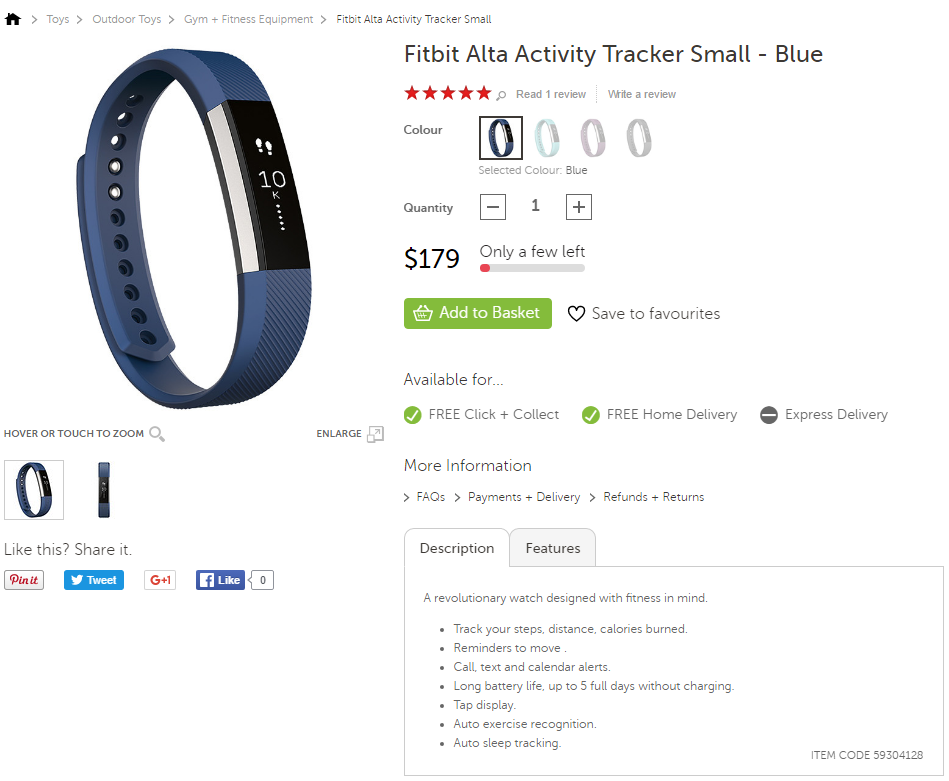 Product A lists the product features clearly as they are, basically describing the product itself. This example lets the customer know the feature set and they have to imagine ways that those products will benefit them.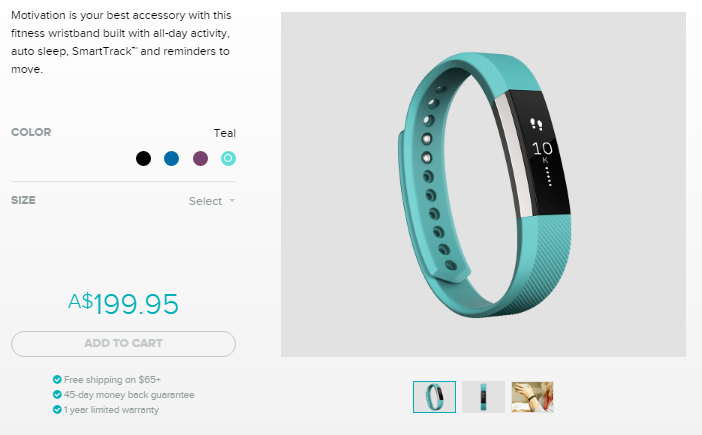 Product B however relates the product to motivation and sleep tracking. Who doesn't need more motivation and a better night's sleep? They sold me.
Which one would you prefer to buy?
I'm not saying that either of these examples are bad because I have shown them to you out of context. Which brings me to my new point.
Create the product descriptions around your target market
Descriptions selling products aimed at business will have a different angle than those selling to millennials for instance. Like in anything, do your research, having a clear understanding of who the customers of your product are will help you produce descriptions that they will respond to.
Motackle does a great job keeping their descriptions interesting and in-line for their target market.
"The Mega Magic features the Magic bottom contours and rocker profiles allowing you to push this board to its limits. Riding this board almost feels like cheating because of the unfair advantage you have over others in the line-up"
Highlight benefits not just features
Product features are great but customers want to know how that feature benefits them.
"The cashmere in the blend will keep your scarf soft and luxurious.
The modal will keep your scarf hard wearing without pulling or pilling.
Your scarf is incredibly lightweight, making it easy for you to keep in your bag at all times.
Their large size means they can be worn as a shawl on the plane, poolside as a sarong or wrapped around you in true scarf style/fashion
We hope that our scarves provide a tactile touching point between you and your travel memories"
This description from Bird and Knoll lists every feature of the product matched with a real world benefit. Making it easy for customers to see how useful the product could be if purchased. They combine the products benefits with the features.
Seduce the customer with words
You don't have to put on an Antonio Banderas accent to make a product sound more attractive. Use sensory words to peak the readers interest and coerce them into a sale. Bird and Knoll uses a brilliant description for their scarfs.
"leather and skulls, cacti and ochre – the west coast of Mexico where party playgrounds meet traditional villages – a tactile feast for the senses, a cultural festival of tastes, colours and textures"
The use of the words "tactile feast" and "cultural festival', although not particularly seductive, draws the reader into imagining what their life might be like if they purchased that product.
Customers get flushed with feelings and memories of feasts and festivals which they will associate with your product.
Writing proper selling descriptions takes a lot of time and effort. I get it, but it is worth it. You're essentially attempting to replace a sales person with the words you write in the little box below the product. Put some serious thought into it and see the graph line move up.