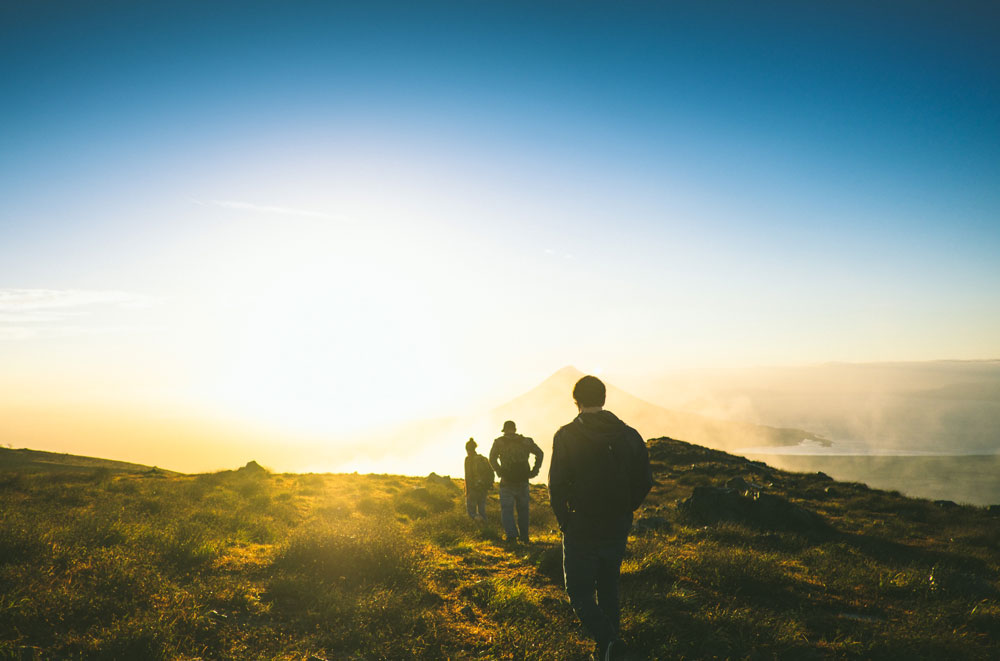 Customer accounts are a convenient way for returning customers to purchase from your store by reducing the need for supplying order details for every new order. Account data is also used for collecting additional customer metrics for targeting marketing campaigns and managing extra services such as order tracking and returns. With all the positives that accounts provide, account creation can be one of the major hurdles to the ordering process if not handled in the correct manner.
Guest checkout
A lot of ecommerce stores either enforce account creation as mandatory or promote account creation too prominently which can be an instant turn-off and a cause for customers to abandon a purchase. Following the rule of assuming guest checkout is the most prominent ordering path is the best method to avoid friction when the customer decides to purchase.
Account signup
How do I encourage account signups? Assuming the customer will checkout as a guest by default, providing alternative methods post purchase to create a new account is an effective way to get the best of both worlds. As all the details required for an account are already logged within order data, the account creation process can be simplified into a single click of a button. Consider one-click account signup in your checkout process.
Signup via social media accounts
With the rise of social media, login services have become a popular shortcut for websites when asking a new user to create an account. This can be seen with ASOS.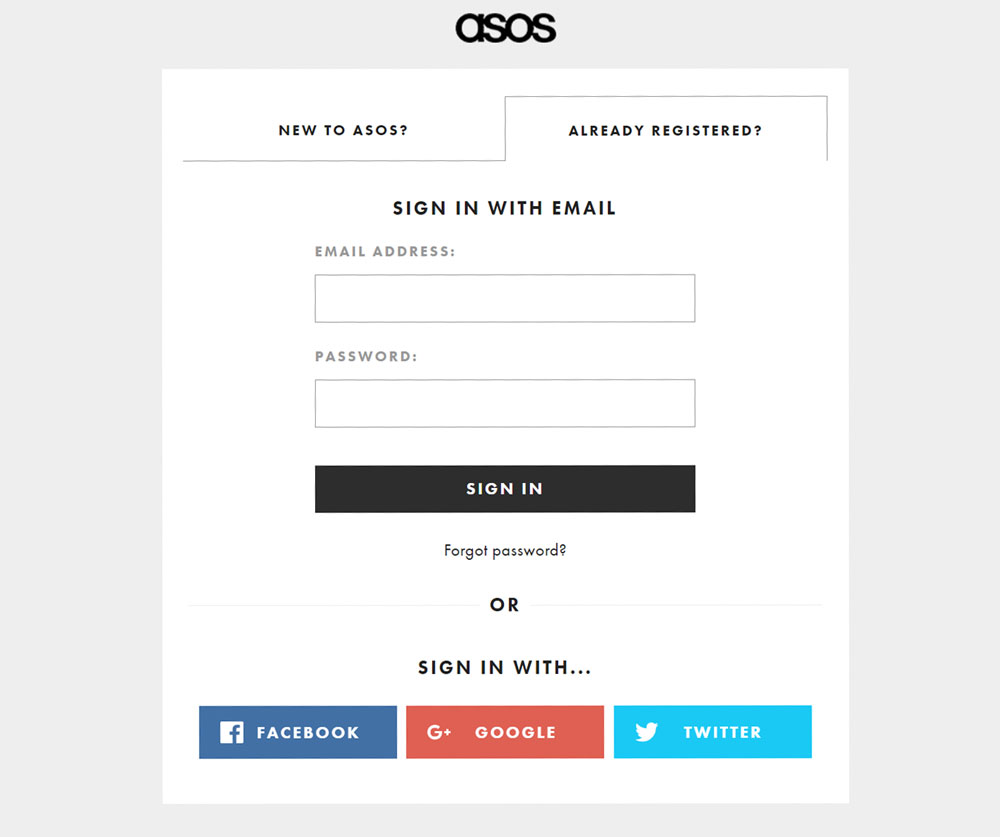 It is true these integrations with social media sites reduce the need for basic account data input, however, banding your site's account creation process to these services can also increase privacy concerns. These additional account creation processes should be treated secondary to the standard account signup process with further explanation provided to answer any concerns.
Complex password requirements
Simplistic passwords have long been a common loophole in IT security. The standard fix for this is to increase the password complexity requirements making the user define a password with a combination of length, lower and higher case characters, symbols or numbers. Enforcing these rules on your website may beef up security but it can also cause dramas with customers forgetting their password. Security versus convenience is the conundrum faced here, so finding a middle ground in password policy and providing an easy to understand password reset process can reduce account access issues.
Accounts are a customer convenience
An online store's additional account services should always be optional. Account creation may make both order management and the customer's return ordering experience easier, however, signup to these services should not be forced. Advertising the benefits of account signup, making the signup process as simple as possible and letting the customer decide for themselves can reduce any potential grievances with your store's account creation policies.
Source: Baymard Insitute