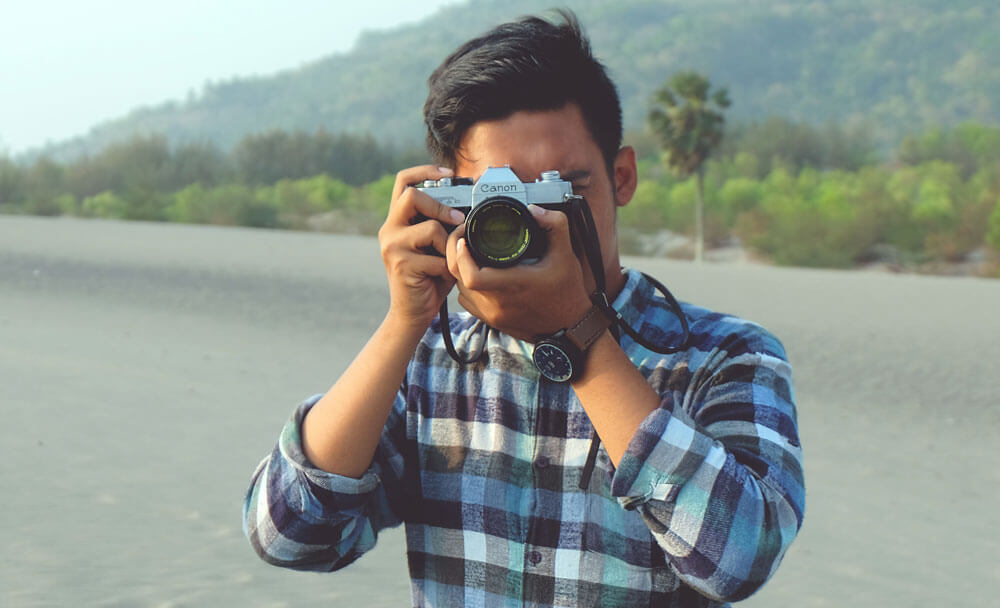 Optimisation is key when it comes to your promotional and product imagery. There is no point in selling an amazing product when your imagery is below par. If a customer is unable to view a product in-store then the images on your site must be attractive and enticing. This is why you must optimise.
There is nothing worse then when a potential customer is perusing a website only to be hit with pixelated, low-quality imagery. In saying that, uploading extremely high-resolution photos to your products or promotions isn't the answer either. Large file sizes can cause higher load times and therefore higher bounce rates and lower conversions. 39% of people will stop engaging with a website if images won't load or take too long to load (Source: Adobe). This is something that you need to avoid as an ecommerce store owner. Your customers need to be able to view your products quickly and easily while still being fascinated by relevant product and promotional imagery.
39% of people will stop engaging with a website if images won't load or take too long to load.
How exactly do I optimise the imagery on my website?
Here are 4 ways that you, as a store owner can optimise the imagery for your site:
Make sure your images are in the correct file format.
For an ecommerce store, I recommend only 3 types of file formats for your images. These include JPG, PNG and GIF. For normal imagery such as promotional banners and some product images, JPG is the most widely used. However if you require transparency, PNG is the best bet. If you require any simple animation for your product images, then GIF is the most appropriate.
Name your images correctly.
Naming your images to represent your actual product is crucial for SEO. In the image below you can see that the image is titled "IMG_09983201".

Whereas the next image name is the product name.

When Google crawls the web for search terms, not many people will be searching for "IMG_09983201". For example if someone is searching for a Samsung TV and your image is incorrectly named then you have little to no chance of ranking in search results. If your image was named "samsung_lcd_tv_50inch" then it will be much easier for your potential customers to reach your product.
Reduce the file size of your images in Photoshop.
Using the Save for Web option in Photoshop is one of the simplest ways to optimise the file size of your images.

All you have to do is:

A. Choose your file type.

B. Select the quality(%).

C. Select colour and optimisation options.

Reduce the file size of your images using online tools.
There are countless optimisation tools on the web these days. Here are a couple that I recommend both for their results and usability.
Tinyjpgwww.tinyjpg.com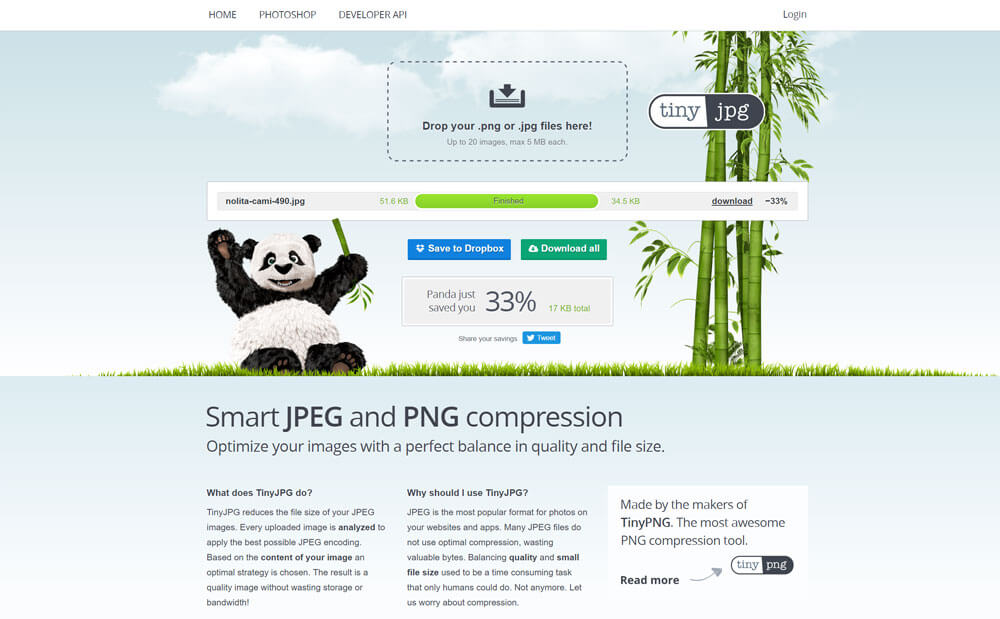 Tinyjpg or Tinypng supports both JPG and PNG files. It fine-tunes your images and decreases their overall size. Your can compress 20 images at a time and download them straight to your computer or Dropbox.
Optimizillawww.optimizilla.com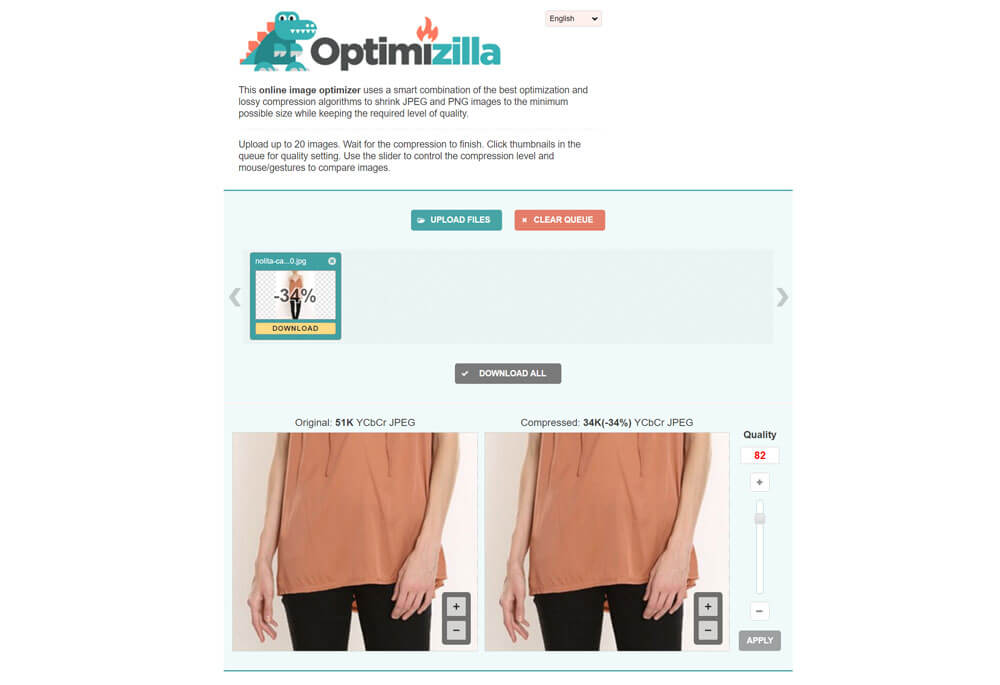 Similarly to Tinyjpg, Optimizilla allows you to upload 20 JPG or PNG files simultaneously. However, Optimizilla has a very cool feature that allows you to choose your compression depending on what the resulting image looks like using a compression slider.
By applying these simple techniques, your images will not only allow your site to load much quicker, they will also help you when it comes to your overall ranking.