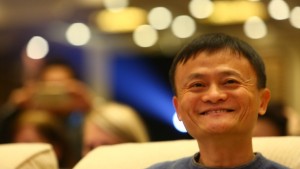 Jack Ma, founder and executive chairman of the Alibaba Group.
IMAGE: NI YANQIANG/IMAGINECHINA
Need proof on how important ecommerce is to retail sales?
Chinese ecommerce giant "Alibaba" sold $462 billion US worth of products in 2015 alone. That's billion, with a capital B.
For those that don't know what Alibaba offers: Alibaba provides both consumer-to-consumer and business-to-business sales via their ecommerce platform. Their customer facing portal "Taoboa" has been likened to Ebay and features nearly a billion products. It is incredibly exciting that this ecommerce tycoon is planning on setting up shop in Australia later in 2016. Exciting as it may be, it is unclear of what consequences may ensue.
Jack Ma, the founder of Alibaba, announced last week that they plan to open an office in Australia. No Real specifics were given but a few regional entrepreneurs have already signed on with the company.
This move could mean a huge disruption for the retail industry in Australia and with little else officially announced it's hard to know what the ramifications and benefits will be for Australian retailers.
However, I can say that the need to solidify your online presence as a retailer has never been more important.
The need to solidify your online presence as a retailer has never been more important.
As the barriers on acquiring products overseas lessen with international trade agreements and postage prices decrease with volume, it is a good time to take your products to the web. Solidify your brand and its position within the industry or it might be a tough battle ahead.
Alibaba's move might bring some positives to the retail industry with their wholesale portals. Companies will have a link to a large overseas network of suppliers through Alibaba's network.
It's uncertain what effects this Goliath of ecommerce is going to have on Australian retail industry. Good or bad, Alibaba sees potential in the Australian market and as a result are hoping to capitalise on its continual growth.