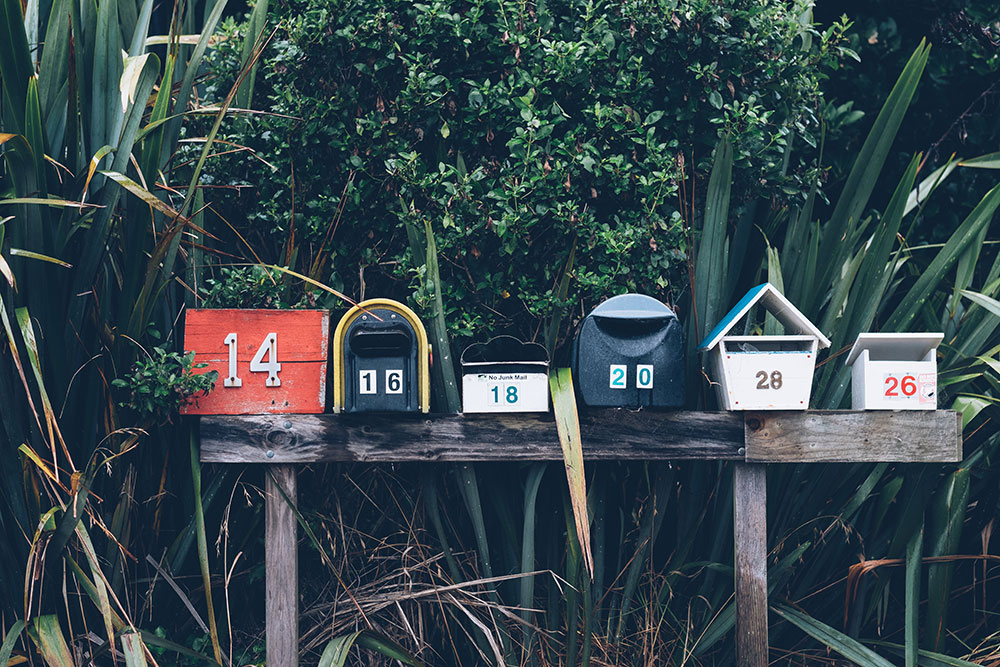 Email lists are often overlooked by online retailers. Once their website is up and running, they simply forget the need to have a marketing and promotion strategy in place. Your website acts as a filter. At the top of the filter you have every single user that has come to your online store. Users that have read your blog, given you their email address or followed your socials are on the next filter level. Finally at the bottom of the filter you have your actual purchasing customers who have made the decision to buy your products.
It is a lot easier to persuade your users to provide an email rather than persuading them to buy. The only commitment they have to make is to type in an email address. If you are able to do this then you have the opportunity to promote your products over a period of time. You can then gradually move them from the middle of your filter to the bottom.
But how on earth do you accomplish this? Below are some techniques that will help you build an email list and, in time, increase your customer base.
1. Create targeted ads to direct traffic to a landing page
I will emphasise the word "targeted" here. It's incredibly important to create ads that are targeted to potential customers who are actually interested in what you have to offer. You want quality leads as a business owner. There is no point in spending your advertising or marketing budget on leads that are simply not interested in your products. A great example of how to implement ad targeting is Facebook. Facebook allows you to show ads to your target market. You are able to choose demographics including location, gender, age and interests etc. Once clicked, these ads should then be directed to a landing page with an email capture.
2. Offer a discount or free item in exchange for an email
Gaining email subscribers can be accomplished by implementing a pop-up window. This window can describe a special offer they will receive if they sign up. DODOcase uses this technique to offer a 10% discount coupon if a user signs up to their newsletter.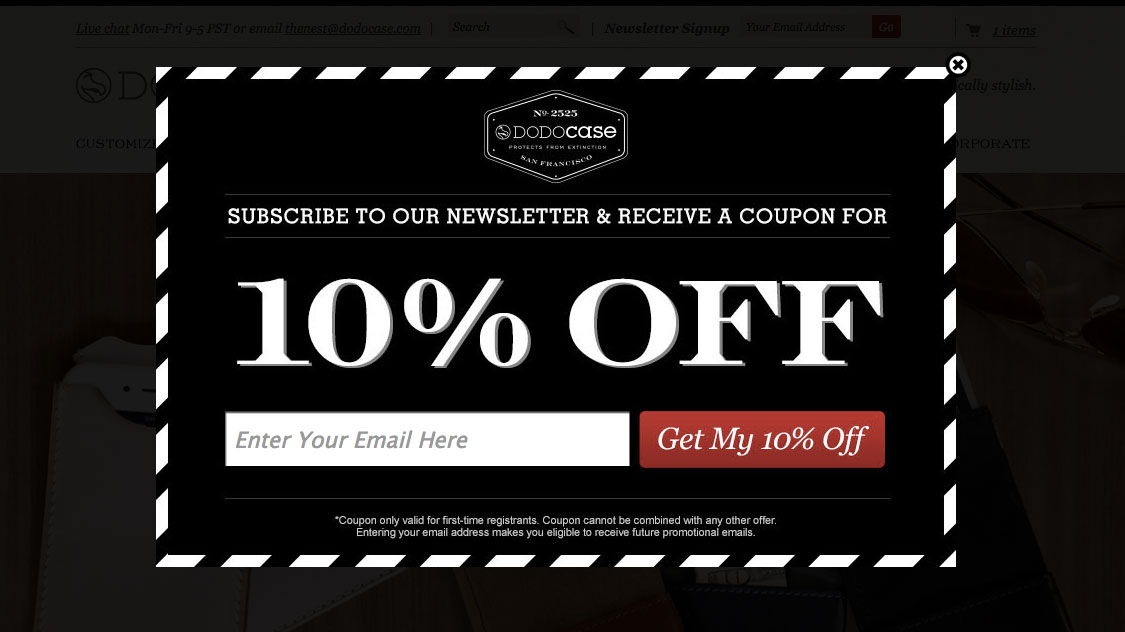 While it is great to get the initial sign up, it is also important to make sure you nurture the relationship by following up your subscribers with other deals over time.
3. Position an email signup box on your site that is clearly visible
While this may seem like an outdated technique, it really can be effective. If the email signup box is always (or almost always) visible, then your users just may be prompted to enter their email. This technique is most successful when you have a blog that is constantly updated. Your customers will be more inclined to sign up if you provide new and relevant content.
In my next post, I'll detail how to use your email list to boost your sales.