One of the most important facets of your company is its story. Since the beginning of time, people have be captivated by an interesting story. In telling your company's unique background, you begin to build a rapport with your intended market. This is vital for brand awareness and loyalty. If your customers can relate to you and feel that they "know" you then they are more likely to buy your products. Here I'll detail some awesome About Us pages and provide some tips so that you, as a store owner, can gain some inspiration to create your own intriguing and eye-grabbing page.
Tell your story. Honestly
Yes, you want your story to be captivating and interesting, but this doesn't give you a licence to be dishonest. You must tell your story truthfully. There is no point in misleading your customers with untruths. Your customers what to know about you, what you do and why you do it. A great example of this is Whipping Post.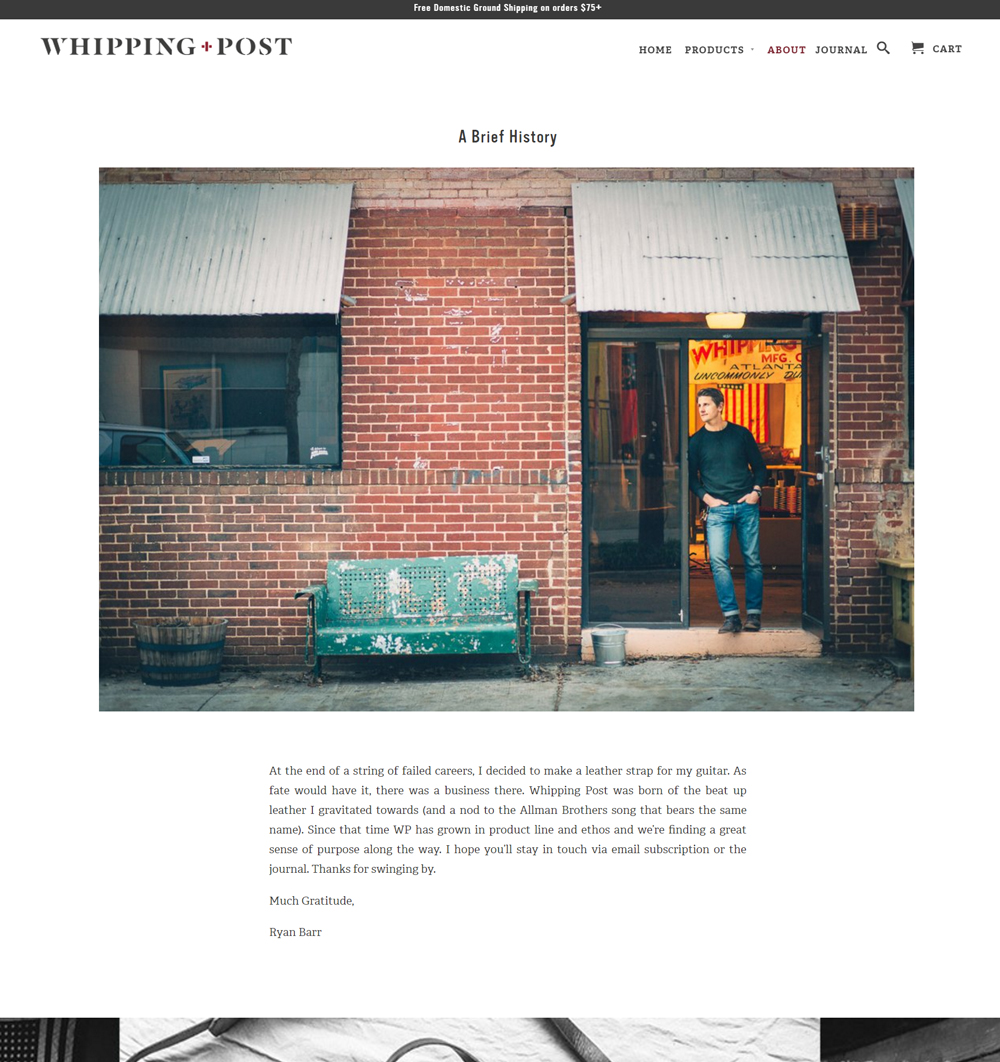 Here, the store owner, Ryan, details how and why he began Whipping Post. His story is concise yet interesting.
Introduce your people
If your customers can put faces to your company/brand then they are more likely to trust you and your products.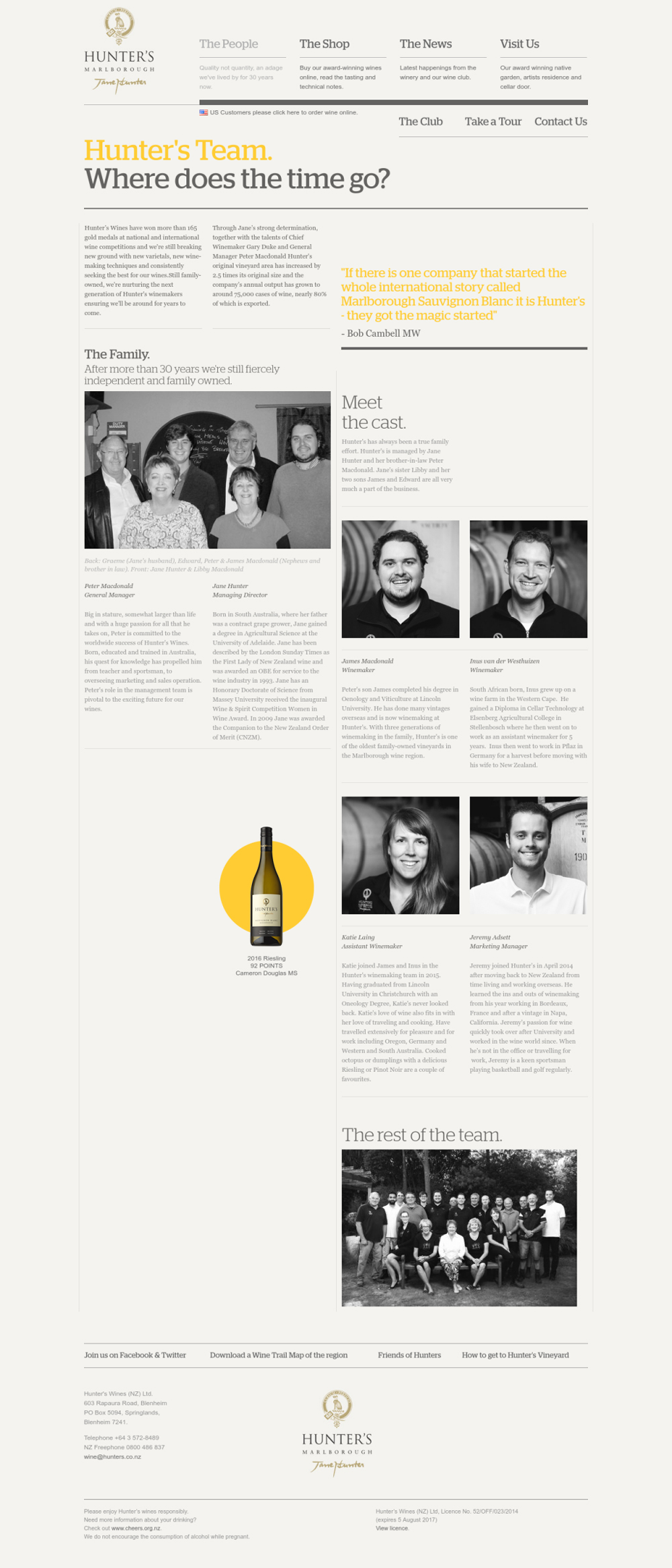 Hunter's Marlborough are a New Zealand-based wine company. Their About Page introduces the owners of the company, wine makers and the entirety of their team. Each section combines an image and a small snippet about the corresponding team member. This makes their brand and product seem more approachable and trustworthy.
Use your own unique voice
It is integral that while telling your story, you communicate in your brand's own voice. There's no point in communicating in a way that is completely opposite of your brand. This can create confusion for your customers who will automatically become unsure of what your company stands for and what they are about.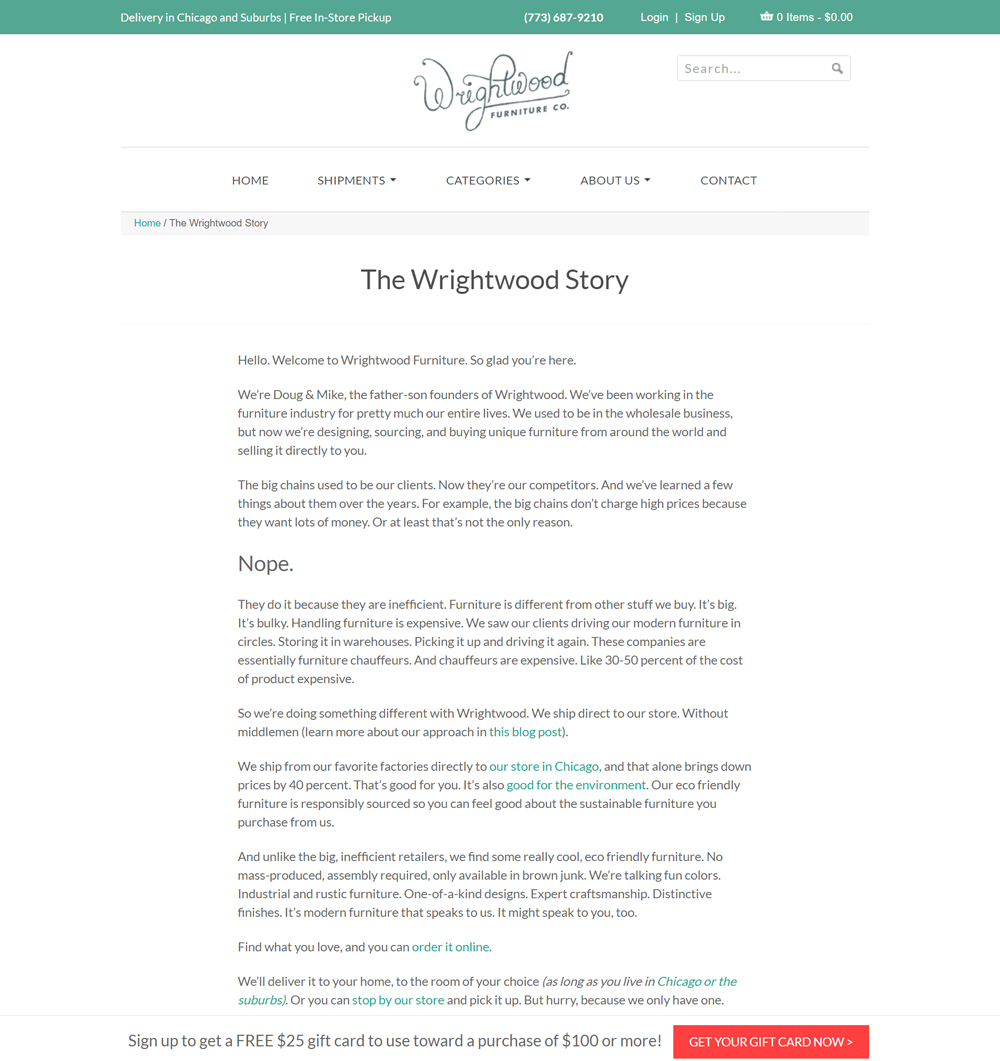 Wrightwood Furniture Company use their voice to tell their customers what type of company they are. Their conversational brand voice allows their customers to understand that they are a family-oriented company who are experts in their field.
Illustrations, Images, Videos = Interaction
Instead of simply having text on your About Us page, why not add some images. Combine these with some illustrations and/or videos and you'll instantly have your customers interacting with your brand. This is a great introduction to your company. Of course this tactic should only be used if it's on-brand.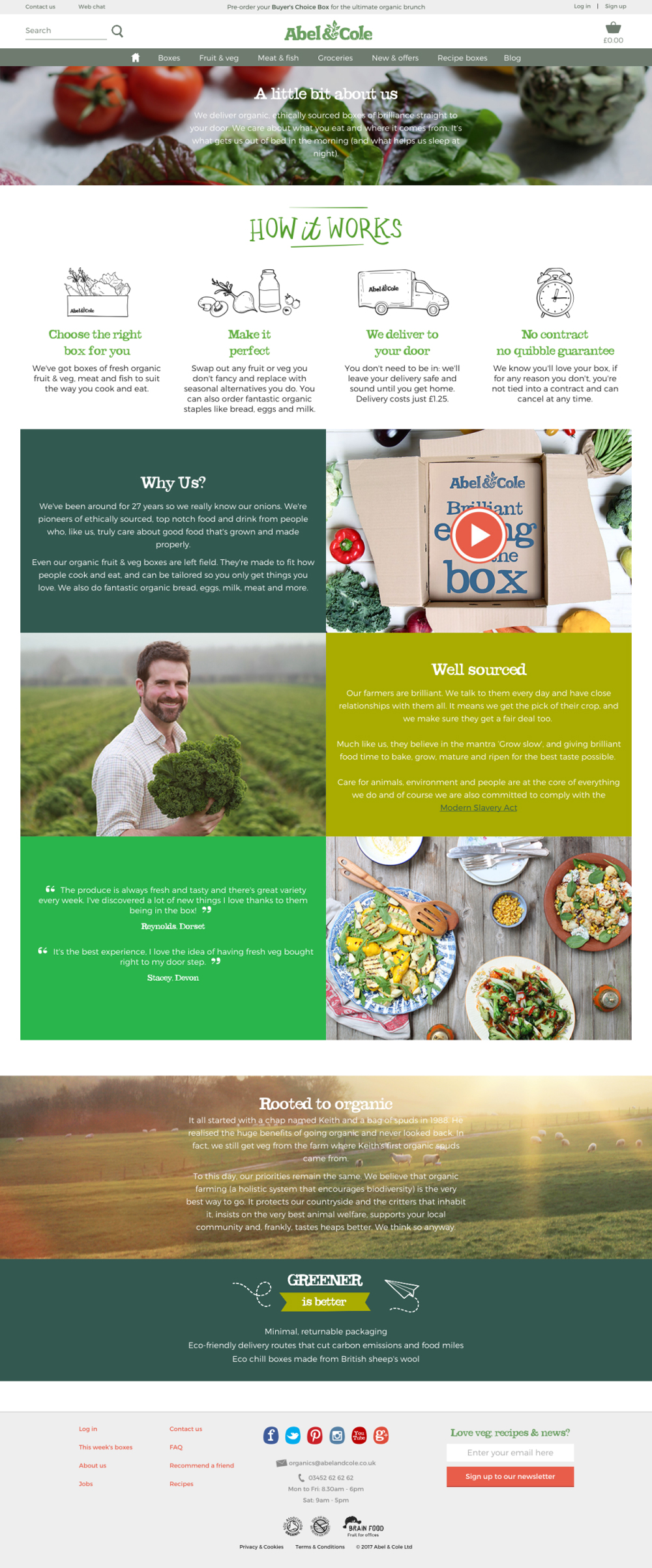 Abel & Cole are an excellent example of utilising different forms of media. Not only do they introduce themselves via text, images and illustrations; they also provide a small introduction video.
Honesty. Team. Voice. Interaction.
By combining these techniques and taking inspiration from these websites, here's to creating an amazing About Us page that will please your customers!