Magento hosting
Having the correct hosting environment for your ecommerce store is as important as choosing the products you're selling. Store down-time can cost you sales and customers, so having the right hosting solution in place can save you money in the long term.
Neocreative has joined the Rackspace® Partner Network to provide you with a portfolio of Hybrid Cloud solutions. Rackspace is a leading provider of hybrid clouds, which enable businesses to run their workloads where they run most effectively — whether on the public cloud, a private cloud, dedicated servers, or a combination of these platforms.
Specialists in Magento hosting
We've partnered with Rackspace, a Magento Platinum Hosting partner, to offer specialised hosting solutions for Magento ecommerce stores. With our experience in developing for Magento, and the dependability of Rackspace, which hosts the majority of the world's Magento deployments, we have a hosting solution ready to meet your store's needs.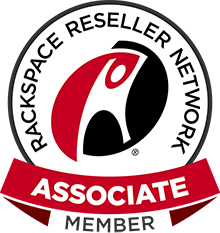 The difference
So why host with us? When you host with Neocreative, we'll handle all interactions and manage everything in regard to your hosting solution. No need to talk directly to server technicians; we'll translate any technical jargon to easy-to-understand explanations so you know exactly what's going on and can make informed and confident store hosting decisions.
Hosting with Neocreative
Architecture
Designed specifically for your Magento store's requirements.
Scalable
Can be scaled as your store grows.
Support
We deal directly with any hosting issues.
Easy to understand
We explain everything in easy-to-understand language.
Third-party hosting
Architecture
Generic hosting solution that may not suit Magento's requirements.
Scalable
May not be scalable.
Support
You will have to contact the third-party host and deal with any issues.
Easy to understand
You will have to talk directly to a server technician to solve issues.
Migration service
It's not every day that you need to transfer hosting solutions from one to another. And it doesn't always go to plan. We not only follow best industry practice, but we check and double-check to make sure that, when a transfer has to happen, there's minimal downtime for your business.